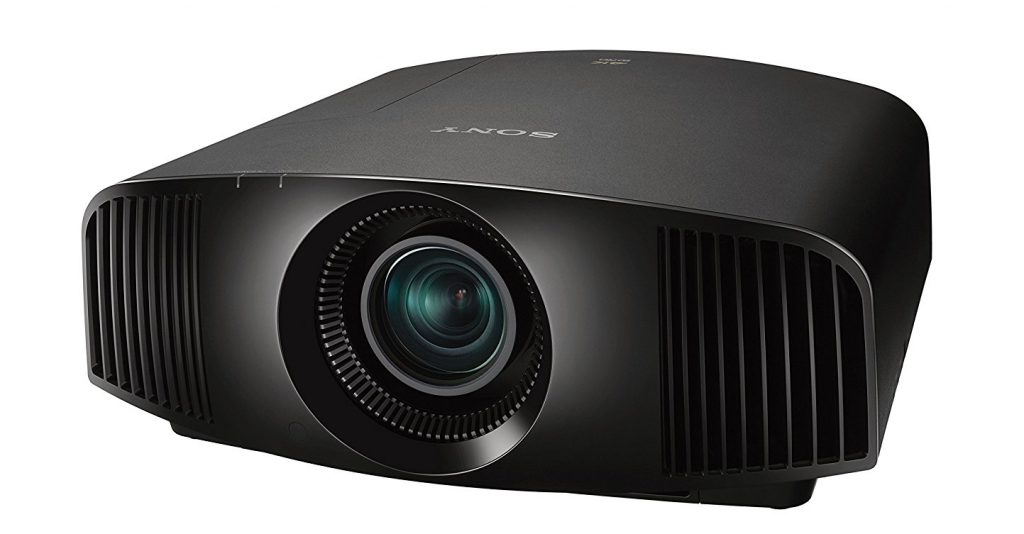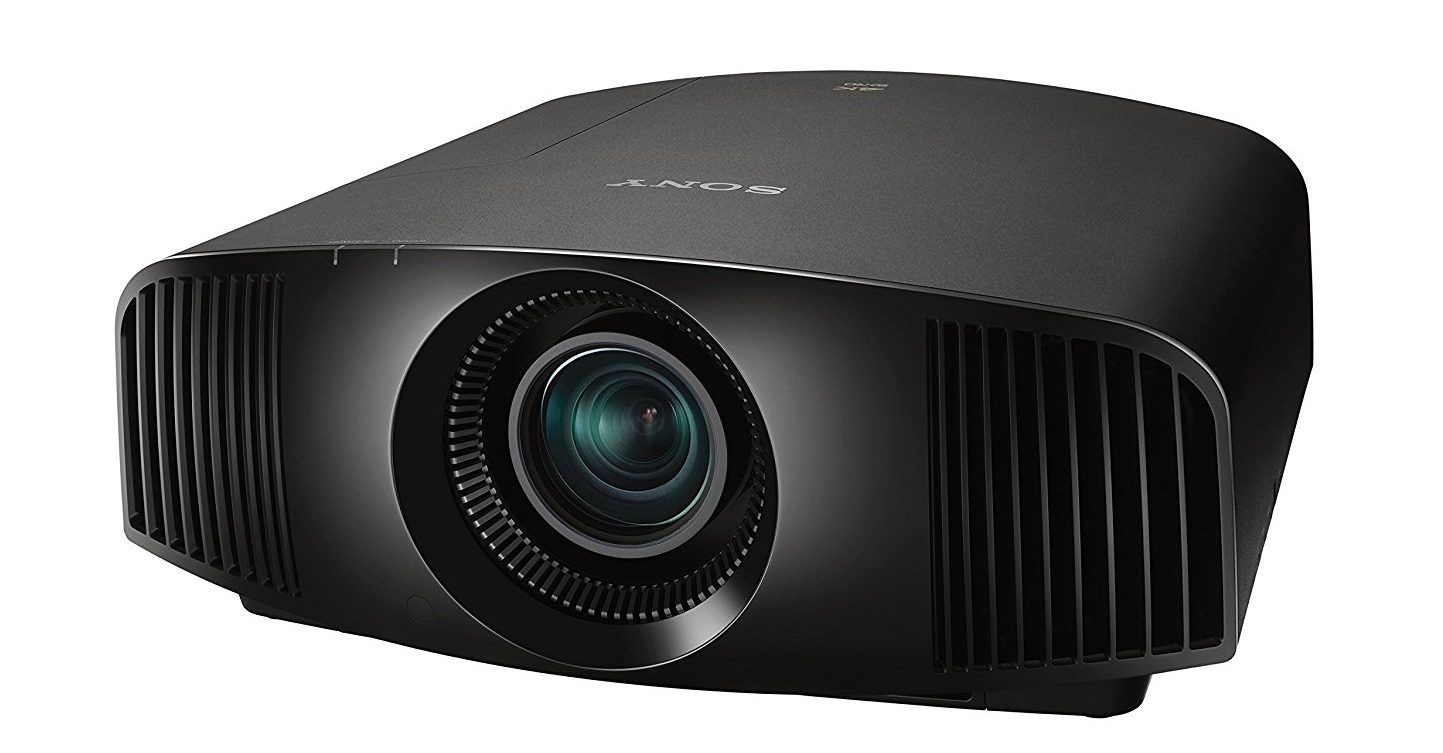 If you're a videophile and you want to enjoy your movies with the utmost quality on a projection screen, you may want to go with the very best projector out there. And since 4k projection has been around for quite some time, the best thing you can do is to give the Sony VPL-VW285ES a shot and see how well it works for you.
Interestingly, most 4k projectors are not created with the regular home user in mind. However, the VW285ES appears to be an exception to the rule. It caters primarily to home users, and can be used comfortably for commercial purposes as well.
Design
The Sony VPL-VW285ES design is interesting, but not very impressive. It's in line with many other projectors in its line, and that makes it really interesting to begin with. The product weighs around 31 pounds, so it's a bit on the heavy side. The cabinet has a textured black finish and you also have a center mounted lens that's flanked by two fan vents. Another thing to note here is that the projector uses a 225 high pressure mercury lamp. According to the manufacturer, the unit will work for up to 6000 hours even in the lowest lamp mode. That's quite a lot to be honest, and it goes to show the great value and quality you can get from a product like this.
Connectivity
You have 2 HDMI2 inputs. The thing to keep in mind here is that they are not full 18 gbps. Instead they are at around 13.5 gbps. It's more than ok, but it brings in front just about all the features you need in no time, and the return on investment can be a huge one as a whole. It's certainly a good unit nevertheless, but don't expect true 4k here.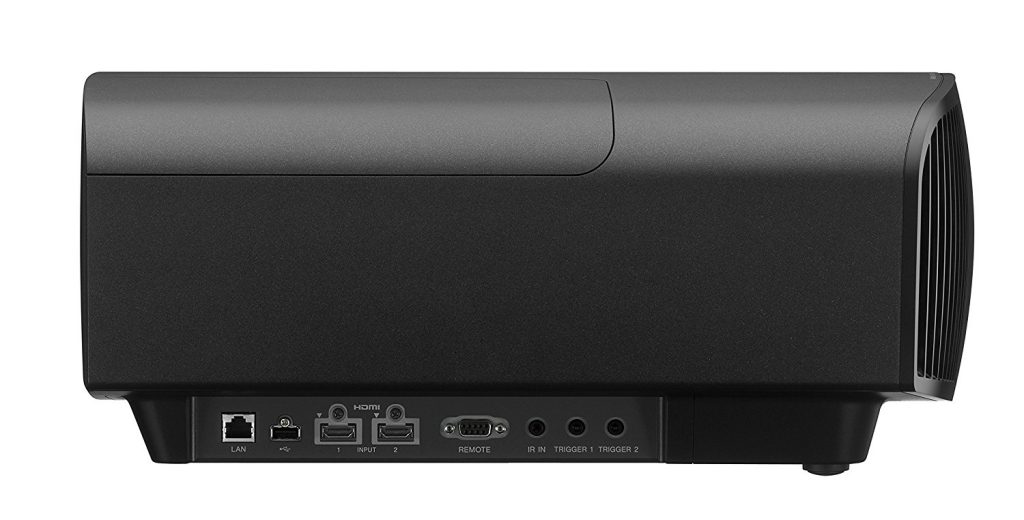 In addition, for the control options you have a LAN port for IP control, an IR in, 2 12-volt triggers as well as RS-232C. Overall, the connectivity options for this unit are more than ok. They did a solid job with the entire process, and you will like the overall results quite a bit here. They do lack a direct PC input, which is a bit of a bummer. But there are some workarounds. Still, if you want a dedicated PC input this will be a problem.
Setup
Since there are lots of connectivity options, the setup process is not that hard to complete. The unit has a recommended screen size of 60-300 inches. Image positioning takes just a few seconds, and it all comes down to the lens shifting capabilities. The controls are motorized and that makes everything a whole lot better than you would imagine.
Picture adjustments are there, and they are plentiful too. You can access 9 picture modes, not to mention that you have advanced adjustments like four colour temperature presets and five custom modes where you can adjust the RGB bias and gain, etc. There are also multiple colour space options, noise reduction, gamma presets as well as brightness control. Their contrast enhancer function will optimize the contrast on every scene, and the best part is that it does such a thing automatically. Things are better here, and the return on investment will be more than impressive due to that in the end.
Performance
The Sony VPL-VW285ES is an active 3D projector and it has a dedicated RF emitter. There's no need for 3D glasses here. However, you can share 3D content with it if you want, and that becomes a great bonus thing that will impress quite a lot if you're the type of person that wants quality and value more than anything else out there. You will appreciate the fact that this entire unit is all about customization. It works really well and it brings in front all the benefits and features you need.
During our tests, we discovered that this projector struggled at times with the 4k projection, but for the most part it did work quite nicely. It's hard to find a good projector that delivers pristine 4K quality, and this one is actually pretty good to be honest.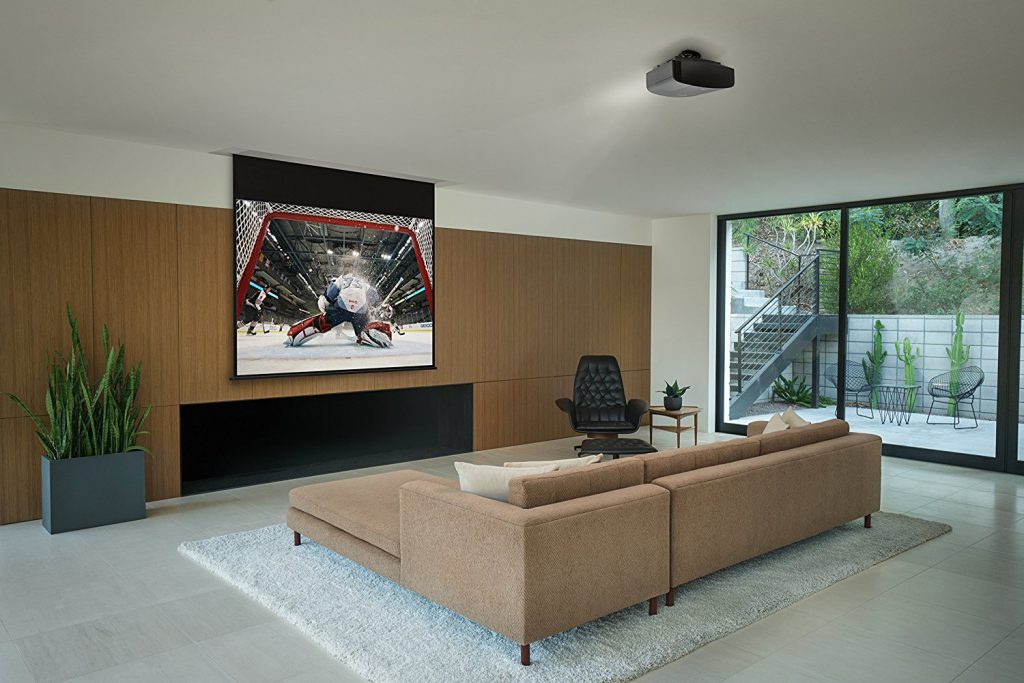 The color management system is decent, it actually works better than you would imagine and it will impress you a lot with its unique features. The bright TV and bright Cinema modes are bringing you some really good visuals, and you won't need more than that to be honest.
What about the black levels? These are impressive. The dark black levels and a good brightness bring you a lot of depth and contrast. It's impressive to see what this projector can do with this, and you will like the way it delivers the image as a whole.
The image is sharp and detailed, there's not a lot of digital noise. Instead, it's a very clean image and one that can do wonders very fast. It's a good thing to note is that the unit automatically sets up UHD. As a whole, the product works well in the HDR mode and there aren't any problems with this. But you have to note that the it sets auto by default for HDR. It's a good idea for most users, because it can be confusing to customize this without the right amount of ideas and features.
Conclusion
The VPL-VW285ES is a winning product for Sony. The company did a very good job at offering you great value and native 4k. However, the price is still a bit high, but the reality is that if you want a top of the line projector, there aren't many options that are better than this. It's a good idea to at least test it before you buy.
The thing to note here is that the high level performance is impressive even for the high end customers. The thing you will like the most is that you will appreciate the black level improvements and the customization options. Now of course there are some issues, like the HDMI limitation. But that doesn't limit the potential of this projector very much, as there are some workarounds.
Overall, even though the price might seem steep, it is relatively cheap compared to other 4k projectors and it's a pretty darn good one too. So we say it's worth considering.