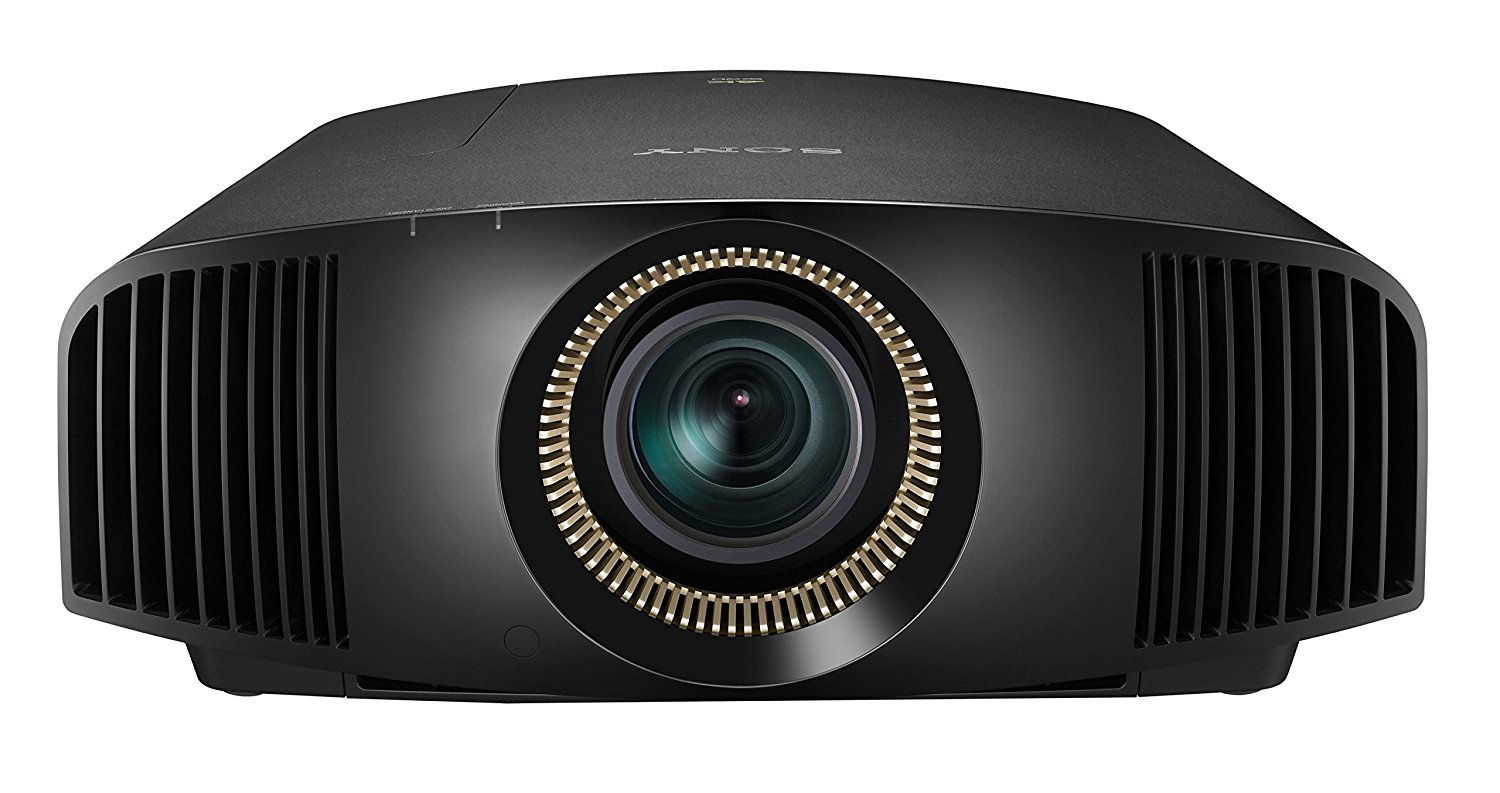 The Sony VPL-VW385ES is a very distinctive projector created to replace the Sony VW365ES, and it comes with some pretty nice inventions that do pay off quite well here. There are 3 major benefits you get from this unit. First, you have lens memory, the optical performance is improved and then you have the dynamic iris. All of them add up to create a very powerful, distinctive projector that's very versatile and easy to use.
Great features for all types of customers
Although it has a similar physical appearance to the
Sony VPL-VW285ES
, there are plenty of features that make the Sony VPL-VW385ES stand out. The 4K resolution with added HDR as well as P3/BT2020 support is pretty impressive. Then you have the added options above like the dynamic iris, lens memory as well as dynamic detail controls, CFI for smooth motions and so on. These are very important things as they go to show the true value of the unit in ways you would not imagine until this point.
HDR-wise, you have HDR10 support and HLG support. The latter is very useful for 4K content streaming, something that does tend to get more and more popular nowadays, so try to keep that in mind if possible.
The product costs somewhere around $8000 which, although expensive, is half the price you would have paid for a projector of this quality two years ago! It has 1500 lumens as well as a resolution of 3840×2160 discrete pixels and that doesn't come with any type of pixel shifting either. You have smaller pixels, which can be a problem in some situations, but in this case, it's a very good option to consider.
Upgrades
When compared to the previous model you have lens memory, and that is a very good thing. It's very good for people that want to use widescreens. There's no unwanted letterboxing at the top of movies, not to mention it's just a clearer movie watching experience in that perspective too.
The fact that they added dynamic iris means you have a much better black performance. The blacks look a lot better and certainly more natural, which is exactly what you can expect from a product like this. The optics are also better since the last generation. Sure, you can expect that, but it's still a major benefit and one that you do not want to miss.
Great color distribution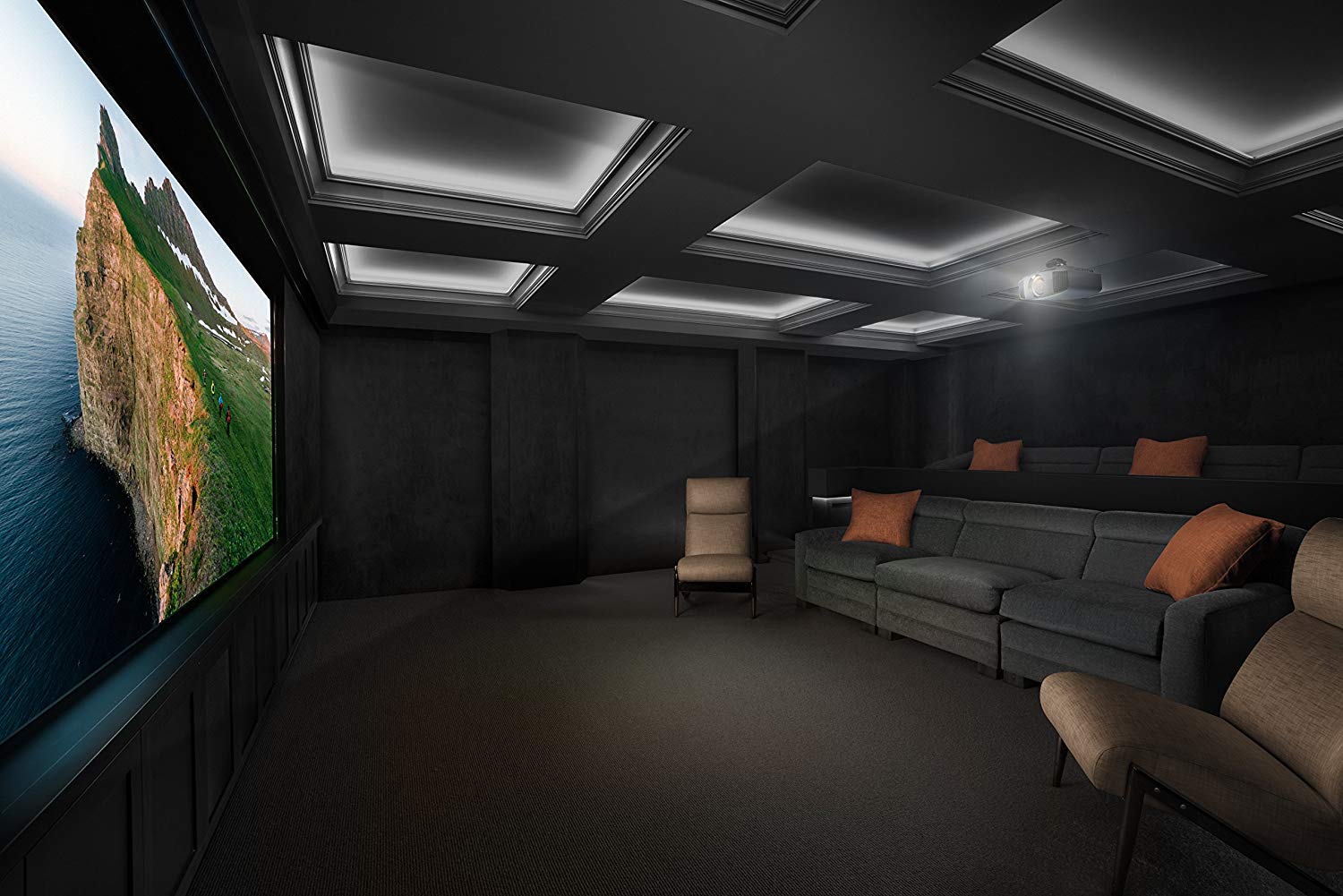 Distributing colors properly on any surface can be super challenging for a regular projector. But there's no denying that the Sony VPL-VW385ES does offer some impressive color distribution and outstanding visuals. The thing you will like the most about this unit is that it's very customizable. You can change a variety of options and features here. And at the same time, it's always important to push the boundaries and try to deliver the best possible value and results as much as you can.
3D features
The 3D benefits offered here are pretty good. Just like HDR, if you want 3D on such a unit, you need a whole lot of brightness. What this means is that you need to play around with the visuals, and not everyone will want that. However, the Sony VPL-VW385ES offers 3D with pretty accurate colors. It's not perfect, but it very well manages to reach a point where it delivers nice values and a very good quality without any issues. It does a great job at the 100" diagonal, but it can definitely be brighter. Yet for the normal user, this is more than ok.
Gaming
Is the Sony VPL-VW385ES suitable for gaming? What you will notice is that the unit does have a tiny bit of input lag. So that means the unit is not particularly suitable for shooters or games where the input lag can bring a lot of problems. But for the most part, the return on investment will be more than ok, and that does say a lot about the situation and the entire experience as a whole if you think about it.
Should you play games with the Sony VPL-VW385ES? Of course, the experience is pretty nice and sometimes quite surreal. There are always some challenges that come from using such a unit for gaming, but for the most part, it's just super fun and exciting to explore these situations.
Sharpness and processing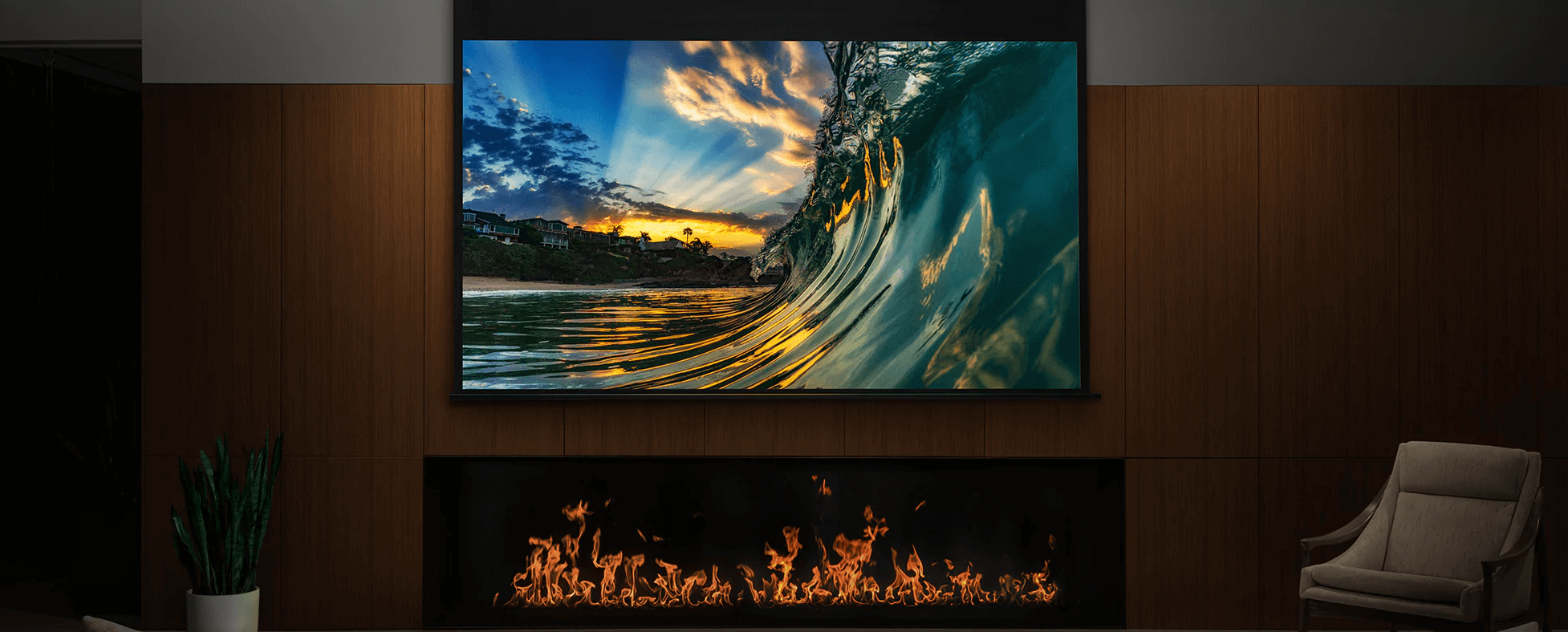 The colors are even and sharp most of the time. In situations with lots of colors and textures, things can get a bit blurry and inconsistent. But for the most part, you will absolutely love the results and features delivered here. Granted, things can always be better and improved in one way or the other, but you still get a tremendous value and quality from stuff like this. And that's exactly the type of thing that you need to take into consideration.
As for image processing, you have the Reality Creation feature from Sony. This offers a very good detail enhancement and sharpening feel. It can indeed make quite the difference, and the best part is that you have some amazing pixel mapping and other distinctive features. All these things can add up to bring in front lots of benefits and true value, which in the end can be exactly what you really need.
Long lamp life
Another interesting thing about the Sony VPL-VW385ES is that it has a lamp life of 6000 hours. Considering the fact that many units like this offer half the lamp life or less, this is quite the accomplishment. You also get a warranty of 3 years in total, and it's the type of thing that gets as interesting as it is exciting and unique. And the fact that you have 2 HDMI connections also offers plenty of options as well.
Conclusion
We found the Sony VPL-VW385ES to be a very comprehensive, powerful unit. It has smaller texts due to the 4K particularities, but aside from that just about everything looks and feels really well. The projector offers support for lens memory and other features that clearly show the widescreen value of this. And while you can go for some cheaper and inexpensive units, this one has the clarity, colors and 4K support you need. All in all, it's a winning tool and one that does pay off very well.
Check out the Sony VPL-VW385ES on Amazon