Review of: Sony VPL-VW675ES
We Like
Motionflow and Reality Creation processing
Can adjust processing based on preferences
Sharp and clear signals, even from lower-resolution sources
Sleek, modern design
We Don't Like
Does not support the Dolby Vision HDR format
Steep price
Summary: Given its features, there aren't many projectors comparable to the Sony VPL-VW675ES at this price range. It is potent and adaptable to both low and high resolution sources.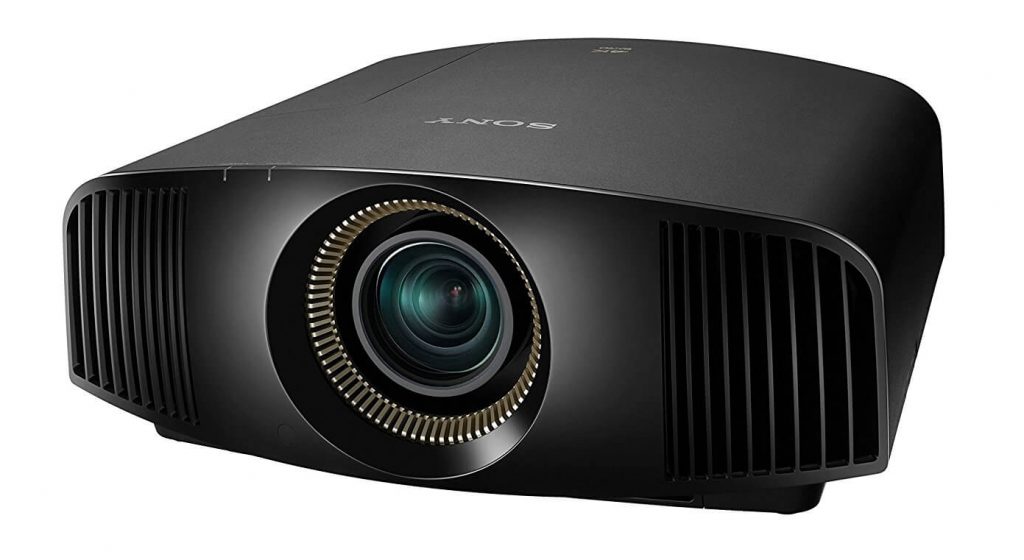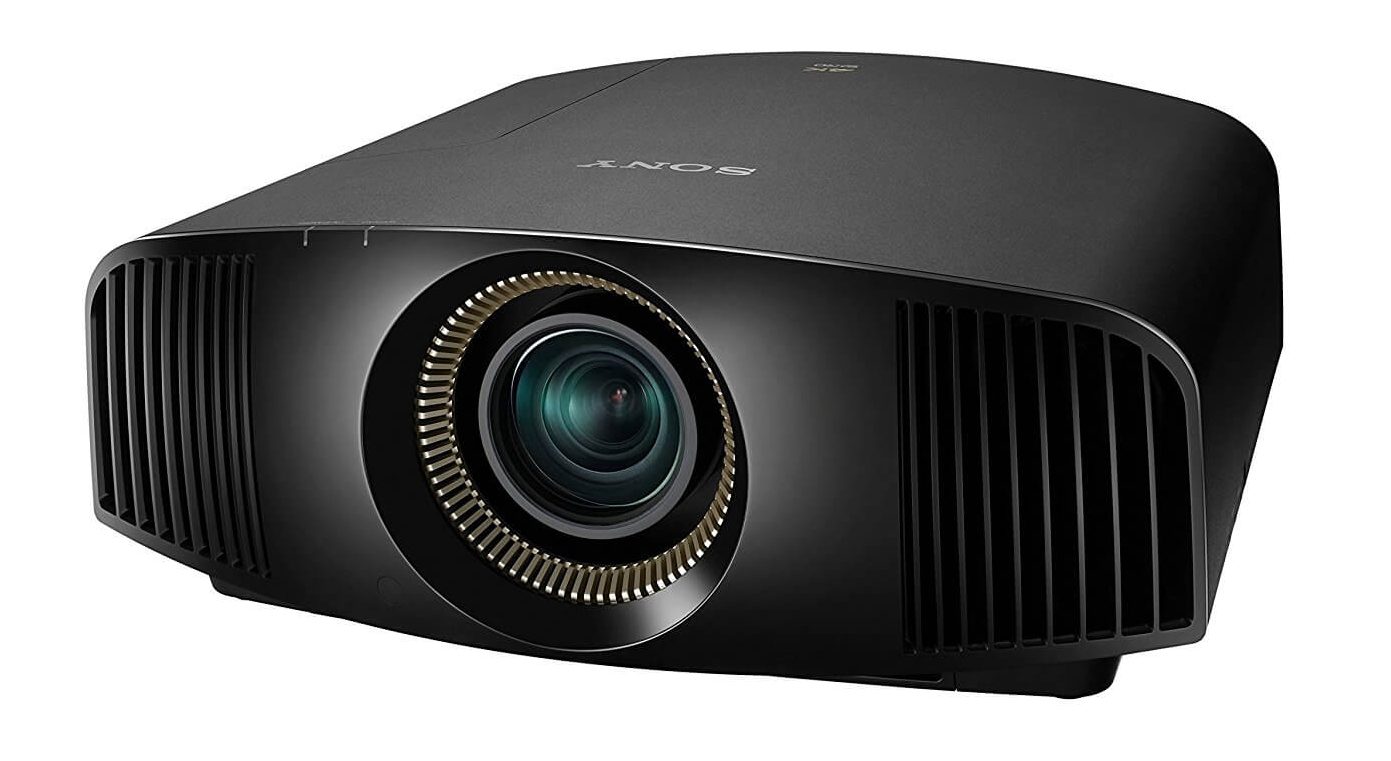 In the last couple of years, more and more 4k front projectors have been developed, which made these products more affordable than they used to be. This is why increasingly more people consider investing in such a unit. Sony, in particular, facilitates an extensive selection of native 4K projectors, whose prices range from $4,000 to $60,000. 
Today, we will talk about one of their most popular models – namely the Sony VPL-VW675ES. So, if you're thinking of getting such a unit, go ahead and read our Sony VPL-VW675ES review.
But before we get started: who should consider investing in this unit? If you are on the lookout for a genuine 4K HDR-capable projector that extracts a lot of detail, it will be difficult to find another unit in the same price range that would battle the Sony VPL-VW675ES.
Nonetheless, it accounts for a significant investment. So, what we're trying to say is that, if you're a video enthusiast and you want to enjoy both widescreen and optimal picture quality for less than $20,000, you should definitely consider the VPL-VW675ES. In addition, if you want a big screen, this might also appeal to you. 
However, if you want a massive screen instead, then you might consider investing in the Sony VPL-VW885ES – it is much more expensive, but it can produce up to 2000 lumens, which is not too shabby.
Sony VPL-VW675ES Review – What You Should Know
We'll start this Sony VPL-VW675ES review by saying that this is an HDR-capable, native 4K projector, which offers notable real-world enhancements regarding performance and technical capabilities. For one thing, the 4,096 resolution is impressive; not to mention that its brightness rating is of 1,800 lumens. As for the dynamic contrast ratio, it is of 350,000:1.
This is just a quick overview of our Sony VPL-VW675ES review. That being said, let's have a closer look at its features, and how these are likely to impact your own experience.
Native 4K Resolution Guarantees Lifelike Pictures
One of the most impressive characteristics of this projector is, without a doubt, the native 4K resolution. As already mentioned, it comes with four times the resolution of a full HD – featuring 8.8 million pixels, 4096×2160. Thus, whenever you watch a movie, you can say that it is the real deal. If really looks lifelike.
To get a better idea of its performance, note that this resolution is the same as the Digital Cinema Initiatives for cinema distribution. In addition, the corner to corner clarity is outstanding, allowing you to watch movies much closer than you normally would in the case of full HD devices.
HDR Compatibility
Due to the HDR – high dynamic range – this unit facilitates optimal brightness and contrast range. At the same time, you can see that every image is delivered with excellent accuracy and clarity. Even the most pretentious users out there will definitely appreciate the detail of the images.
350,000:1 Dynamic Contrast
The contrast rating of this unit really contributes to capturing each scene with realism and fine detail. Essentially, in order to accomplish deep and vibrant colors, the unit is equipped with optimal lens iris control and a potent video processor. 
Therefore, every movie you'll watch with this projector will feature dynamic contrast for unparalleled realism. We think that contrast plays an important role in capturing the lifelikeness of a movie, which is why we really enjoyed testing this device.
1800 Lumens
The Sony VPL-VW675ES Projector allows you to really enjoy movies with the brightness you prefer. So, depending on your preferences, you can customize the brightness level. Thanks to the 280W lamp, the projector facilitates the required brightness level to deliver vibrant, beautiful images on screen up to 300 inches diagonally.
Picture Position Memory
Another important thing to note is that you can set the device to memorize your preferred settings. So, if you have strict specifications when it comes to watching your favourite movies (just as I have), you can store them for easy recall. Details such as lens, zoom, and shift settings can be stored for up to five screen formats.
This way, you can quickly switch the settings and watch them in an optimal format. Doing this is really easy, which comes as an advantage.
Reality Creation 4K Upscaler
You can choose to upscale your DVD movies and Blu-ray discs near to 4K quality. This is thanks to the super-resolution reality creation 4K upscaler that evaluates each pixel in any direction.
In addition, it utilizes a digital signal processing algorithm that maps pixels, in order to improve aspects such as texture, contrast, and colors. The Sony 4K projector really delivers when it comes to detail and color range, not to mention that the increased brightness and dynamic range are easily observable, especially if you're into detailing.
Installation Process
We continue this review by focusing on the installation process. For the most part, we didn't find the installation process too time-consuming or difficult to follow. The 2.06 motorized zoom featuring a wide lens shit range entails a to-the-point installation process. However, make sure you focus on regulating the position of the projector up to 85 percent vertically and 31 percent horizontally. This way, you'll enjoy the most out of your new projector.
There's a manual included in the package, but here's the electronic version for your convenience.
Last update on 2019-01-16 / Affiliate links / Images from Amazon Product Advertising API
Compatible with State-of-the-art Technology
Moving on, you should note that the VPL-VW675ES is capable of projecting content at an impressive rate – up to 60 frames per second, and it can do that in 4K. So, the images are characterized by superior realism and color. I really liked the fact that this unit supports HDCP 2.2 so that I could enjoy state-of-the-art 4K services.
If this is on your list of priorities, then this unit might be down your alley.
TRILUMINOUS Color Technology
This projector captures true-to-life tones and colors, as it comes with Triluminous color technology. What does this mean? The triluminous display presents a more diverse range of colors than the majority of TVs. In addition, the color gamut is 50 percent larger in comparison with the one facilitated by typical LCD display panels.
The LED light goes through a film of quantum dots, in order to produce the vibrant colors. In other words, Sony aims at enhancing the color saturation by using this technology while diminishing color fading, especially when the screen is viewed from a luminous angle.
Shades that are hard to produce such as emerald green, aqua blues, crimson reds, all these are excellently displayed by the Sony VPL-VW675ES. Thus, both seascapes and landscapes will look much more vivid, while faces will look better too, as the skin tones are faithfully reproduced.
Motionflow Technology
Regardless of what you're watching, the projector will allow you to enjoy fast-moving sequences and silk-smooth on-screen look. However, let's explain what the Motionflow technology implies.
This is Sony's compensation system that contributes to bridging the gap between the frame rate of the material and the refresh rate of the screen. In other words, this technology contributes to creating a more natural and smoother appearance.
Nonetheless, while this is the prime purpose, some people believe that it can look rather unrealistic – that's because it is quite different from what you usually see at the movies. However, the good thing is that you can turn off the Motionflow technology if it doesn't appeal to you. It is a matter of preference, of course.
However, cinema fans are more likely to appreciate this feature.
Last update on 2019-01-16 / Affiliate links / Images from Amazon Product Advertising API
Advanced 4K SXRD Panels
We should mention that the advanced 4K SXRD panels really make a difference when it comes to the quality of the blacks. The response rate of 2.5 milliseconds reduces the space between the pixels in order to facilitate a detailed, smooth image every time.
Moving on, the LCD layer is thin, featuring a reflective silicone plate. The purpose of the SXRD panel technology is to separate the white light of the lamp into distinct colors using mirrors. The light then goes in and out of a panel, facilitating an efficient light blocking, which captures deep blacks.
Nine Picture Calibration Modes
Moving on, you might be pleased to learn that this projector comes with nine separate picture calibration modes, as following: bright cinema, bright TV, cinema film modes, cinema digital, reference, photo, game, and TV. All you have to do is pick the one that you like best.
Aside from that, the state-of-the-art HSV manual color tuning allows you to further customize your watching experience so that you enjoy ultimate control.
Pros & Cons of the Sony VPL VW-675ES
Pros
Motionflow and Reality Creation processing are included
You can adjust the processing depending on your preferences
Sharp and clear signals, even from lower-resolution sources
Sleek, modern design
Manageable size
Generous setup tools
Bright, high-contrast engine
High-quality video processor
Cons
It does not support the Dolby Vision HDR format
It accounts for a significant investment
Alternatives: Should You Get a Different Projector?
There's no such thing as the perfect product that would appeal to every user out there. We are well aware of this fact. So, I'll continue this review by introducing a few alternatives to the Sony VPL-VW675ES Projector.
That being said, if you find that this projector is too expensive for your budget, a decent option would be the Sony VPL-VW285ES. Let's have a look at its primary characteristics, shall we?
The Sony VPL-VW285ES enables you to enjoy the performance of a genuine 4K device, without requiring you to invest such a large sum of money. That isn't to say that this unit is on the affordable side; but, in comparison to the VPL-VW675ES, it is more conveniently priced.
The picture is sharp, clear and the shades of blacks are really amazing. It should be used with a 16:9 screen. Moving on to its brightness rating, it is of 1500 lumens, which is pretty great considering the price category. Also, it's worth noting that the 285ES is capable of doing up to 4K/60 fps at 12 bits and 4:2:0. Since this is above the HDR10 standard, it should work great for most HDR sources.
Essentially, for best results, you should make sure that the output settings match the source of your display. In this price category, the 285ES is a good option. Its only major limitation is that, if you're a movie enthusiast, you might be disappointed that you cannot get the widescreen route.
On the other hand, if you are less concerned about the price than you are with getting more enhanced features, maybe you should consider the Sony VPL-VW385ES. The 385ES is the real deal, in the sense that it is designed for custom home theater rooms. Almost every specification of this device is off the charts great. 
A distinguishing feature, though, is that you don't have to concern yourself about replacing a lamp – that's because it is likely to last about 20,000 hours. This is thanks to the laser light engine.
At the same time, the light output isn't prone to dim over the course of time, the same way in which bulbs do. What does this mean? Even after using the device for years, the quality of the picture should be as good as it was the first day you used the device.
Conclusion
Our Sony VPL-VW675ES review has come to an end. Hopefully, this quick overview has been of help to you. When it comes to an important purchase, there's no simple right answer regarding a product that is the best of the best – because there's no such thing. Each user has different specifications and preferences. Also, the space you have at your disposal is different, as well as your budget.
However, all things considered, I do believe that Sony's VPL-VW675ES offers optimal real-world performance with both low-resolution and 4K sources, which is really impressive.
I conclude my Sony VPL-VW675ES review by saying that this unit is a potent, high-quality projector that extracts more detail to your images, which is what differentiates it from run-of-the-mill projectors. So, if you're eager to invest in a capable projector, it can be difficult to find one that is better than the Sony VPL-VW675ES Projector – especially in its price range. It's not perfect, but it comes close to being perfect.