It's currently 2018, but 4k projectors have been around for a few years now. Yet despite all of that, they are very expensive, to the point where they can cost upwards in the 4 figure mark. It's the price that makes these devices very inaccessible, and the worst part is that mostly only companies could afford these prices. For a person that would use 4k projectors for regular movie projection or home tasks, spending so much money wouldn't warrant that much of a price, that's for sure.
Do we need 4k projectors?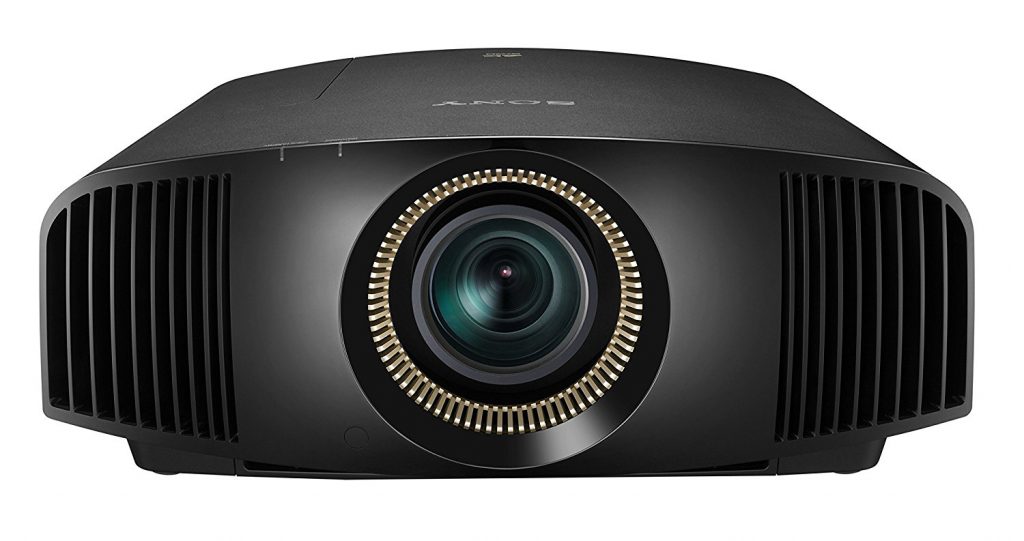 You have to realize that the projection quality is always lower than the original video. No matter how much you try, there's still some quality loss in there. So that does mean the 4k projection is not truly 4k if you think about it. The chips that make the image aren't 4k, and they don't have the 3840×2160 resolution. They add up to give a sense of faux 4k, but they don't really have that resolution.
But we come back to the question, is there a need for 4k projectors? It all comes down to where you work at, the projects you want to showcase and so on. As we mentioned earlier, in the business world the 4k projectors do tend to make sense. If you need to share images or videos at a very high detail, the 4k projectors will help a lot.
The video or image quality is pristine, and people won't have to get close to the projection to see the details. If you have a presentation or anything similar to that, it does make a lot of sense to use such a system. And it's not entirely expensive either, instead it brings in front some very good features and the results on their own are very good as a whole.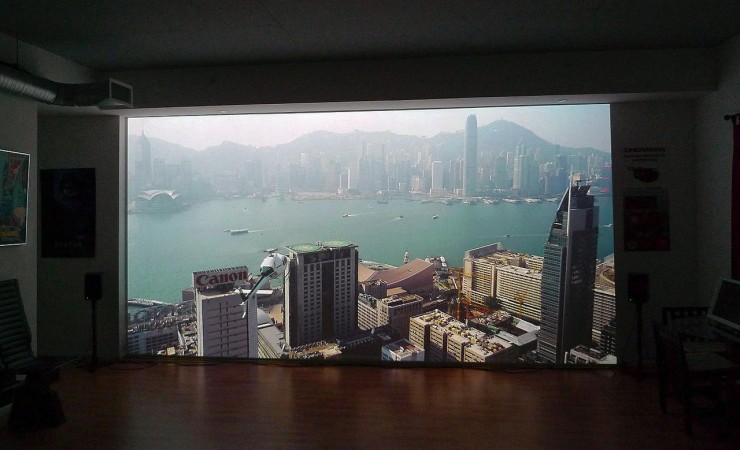 Home users don't need 4k projectors, however. Sure, they can be a good purchase if you use a 4k projector for entertainment purposes. But the reality is that you don't get the return on investment you would imagine from something like this. It makes a lot of sense to approach this, and in the end, it will be well worth the effort as long as you use the 4k projector in a meaningful way and you can make money from it. Paying way too much for a projector that you just use for entertainment doesn't make sense.
However, if you have a way to monetize it, then it makes sense to invest in 4k projectors. These have a much better projection quality. Yet still, the price is pretty much an issue for all kinds of customers. Why? Because the 4k projectors have been around for quite some time. And while they were around $10000 or more initially, they didn't drop in price for the past few years.
What raises the price of 4k projectors?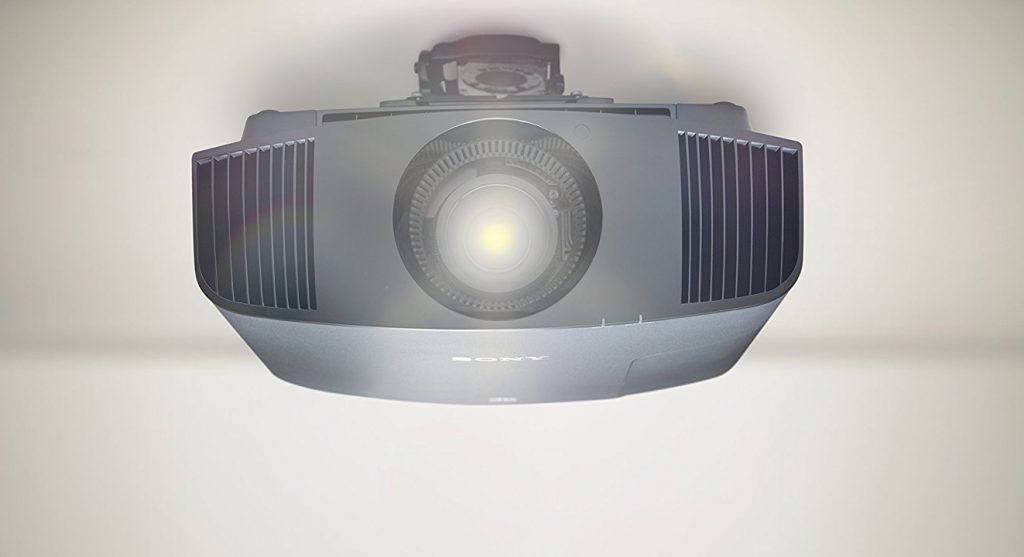 Not a lot of people realize this, but the 4k projector price goes well beyond the resolution itself. There are a multitude of other factors that you need to take into account when you get such a projector. The thing to note here is that a 4k projector will give you better optics and lenses. The image quality will be a lot better, and the projection itself will benefit from that quite a lot as well.
And then you have the higher contrast ratios. Normally you wouldn't notice this, but it goes to show that the return on investment will be second to none in such a situation. Also, the 4k projectors come with higher light output. They do generate a lot more heat due to the comprehensive process that happens here. But it does go to show that the 4k projectors are pretty much a stellar investment and they can indeed pay off immensely every time without that much of an issue. The image will look great, and there's also a lower noise too.
Another thing worth noticing is the fact that they have better lamps. The longer lamp life may not feel or seem like a deciding factor at first, but the reality is that it does matter quite a bit. You do want everything to run and work exactly the way you want, so it does make sense to opt for this type of system in a meaningful way.
A 4k projector will even bring you better colour. The technology included with these projectors is a whole lot better when compared to the other models out there. And it does make sense why they charge more because it is one of the better options you can find out there.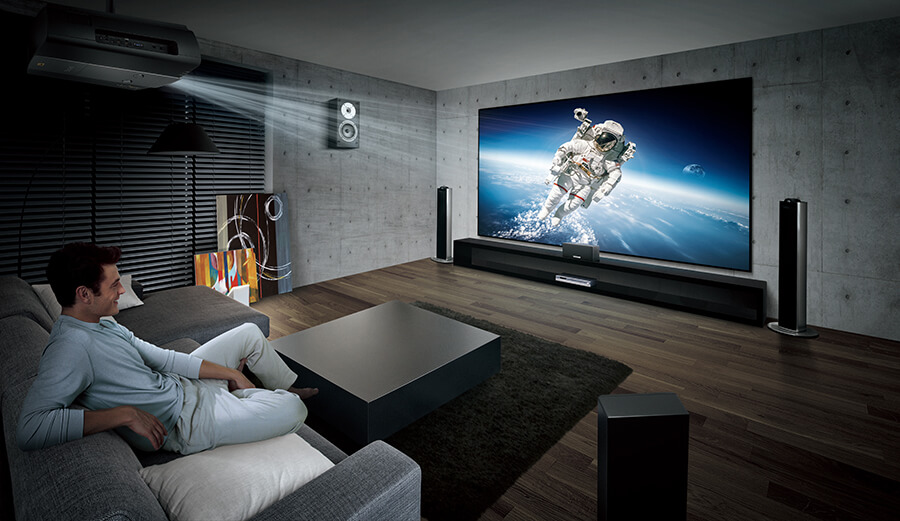 This means you will get a much better looking image. This won't apply solely to the 4k content. Everything displayed by the projector will look better, more vibrant and it will bring in front a tremendous return on investment that you will enjoy quite a bit here.
Should you get a 4k projector?
It all depends on what you want from a projector and if you can afford it. There are deals from time to time that make the 4k projectors very affordable, but those don't come around very often. Most of the 4k projectors are still quite expensive, and that's a bad thing for the customers. Even so, there are plenty of people ready to tackle this type of situation in a meaningful way. It makes a lot of sense to get such a projector if you want better value and a good quality. But in the end, you are the one in control, and you get to pick whether you are willing to spend well into 4 figures for such a unit.
The 4k projectors are worth purchasing if you want high-end projectors. It all comes down to the need that you have for such a solution. Most of the time that will be well worth the effort, and it all comes down to making the right pick. Study the market, determine your needs and then see which model offers you the best value. Don't rush, just select the model that's worth it in your opinion!