Artograph Inspire800 Digital Art Projector Review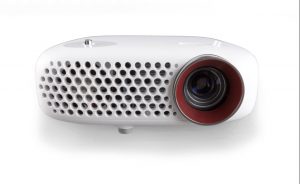 I would think the Artograph Inspire800 Art Projector got inspiration for its name from its ability to provide 800 lumens of brightness.
Another interesting feature of the Inspire800 projector is its enhanced contrast range. In fact, this projector's contrast ratio is a whooping 100,000:1!
Much like the Artograph Flare100 projector, the Inspire800 is easily integrable with iPhones, iPads and smartphones. This means all artists need to have their art portfolio with them at all times is a USB or a flash drive. The Inspire800 has a wireless screensharing connectivity feature that works with both Windows and Android devices.
Artograph Inspire800 Art Projector Features & Specifications
Item Weight: 1.3 lbs (only projector)
Package Weight: 3.5 lbs (projector + box contents)
Dimensions: 5.5 W x 2.0 H x 5.5 D (inches)
800 lumens of no-maintenance LED-lamp brightness which lasts approximately 30,000 hours
Projection range: 25– 100 inches
Input terminals: HDMI, USB, RGB & Component
Wireless Screensharing with Windows and Android devices
Throw ratio: 1.52:1
22 built-in grids for layout and composition
On-board geometric shapes and border patterns
Image and colour controls: Black & White/colour, image flip/reverse/rotate, dynamic contrast, colour temperature control, keystone correction, edge enhancement
Full function remote control
Tripod Mount connection
Multi-voltage AC/DC adapter (100-240V, 50/60Hz)
1280 x 800 WXGA
Here's what you can expect from the Artograph Inspire800 Art Projector: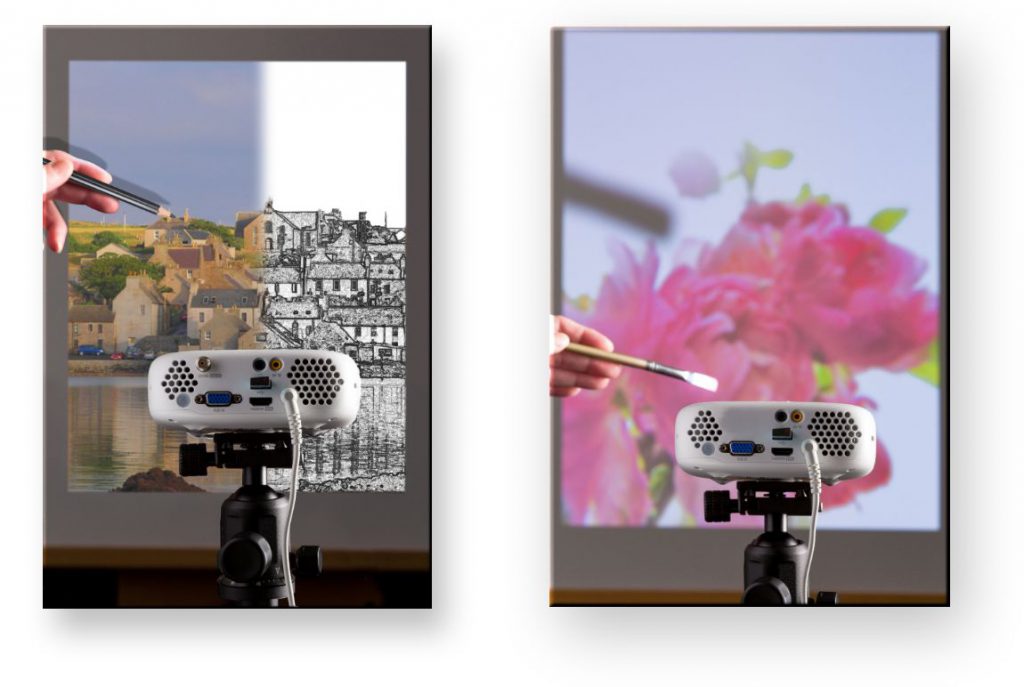 This level of crispiness is what you can create by projecting a photo using the Inspire800. You choose your picture mode settings according to the details you need to see at a given moment while working. The final setting "BLANK" whites out the projector for you to see the finished work.
One complaint I found about the Inspire800 from verified purchasers is the lack of a zoom control button.
Here's an actual demonstration video using the Artograph Inspire800 Art Projector: